COLAS BARNABE
39 years old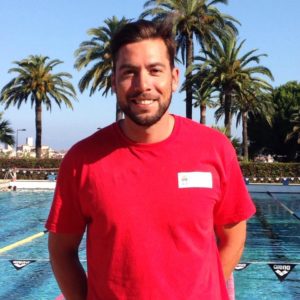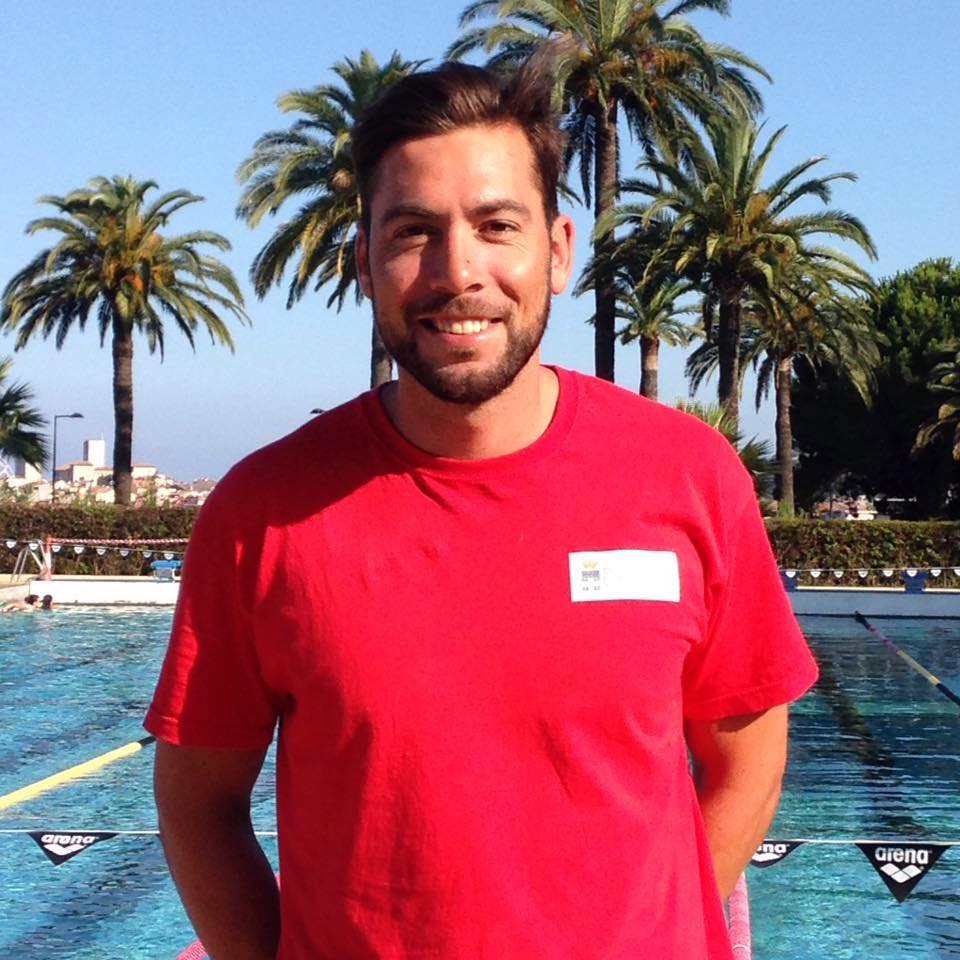 After training at the CREPS in Antibes (Regional Center of Physical Education and Sport), I get my BEESAN in May 2010 (Patent Sporting teacher of nautical activities) to become swimming teacher. Since then, I provide swimming lessons at the local pool of Antibes, at sea and in private (villas, residences).
Besides, it has been 10 years that every winter I am taking the road to the mountain where I work as an ESF ski instructor in Flaine (Haute Savoie).
Sport has always been a part of me and I want to transmit my passion for swimming and skiing – two sports that I particulary love.
My vocation is to teach and my reward is seeing my students making progress.
Raphael LAMBERT
33 years old
Holder of a BPJEPS AAN since October 2021, I have been able to develop my skills in different structures (nautical bases, local swimming pool and aquatic center for tourism). Dynamic, rigorous and reactive, enthusiasm and listening are my strengths; assets required for learning to swim as well as for the relationship of trust established with parents. Passionate about sport, swimming, surfing, sailing, running and 11 years of tennis in competition, it is with joy that I transmit the joy of sport. Motivation and good humor are my watchwords.
CSENGE GAAL
25 years old
As a top water polo athlete, water is like a second skin. I played 3 years at a high level (2 years at Insep and 1 year in Nice) as goalkeeper for the Nice pro team (ONN).
In 2021, I experienced great things:
our team finished vice-champion of France (Pro A).

in the European championship, our team finished 7th with the French team.

and we also participated in the qualifications for the Tokyo Olympics where we did not succeed to stand out.
So why do I love water polo? It's first of all a team sport and a very complex sport (I would say that it's a mix of several sports including basketball, swimming and handball) and at the same time it remains a game where everyone individually its place. Following repeated injuries I decided to stop the France team. Water being my element, I decided to embark on the learning side and I became a lifeguard in December 2020. My first students were the young people of the Nice Olympic swimming club. For me, knowing how to swim isn't just fun, it's also very important, so with this job I told myself that I could help others at the same time! In 2022, I will undergo another training (the professional certificate in popular education and sport – specialization in Physical Activity for All) in order to be able to teach to different audiences and to be even more versatile.
LYSE MONTHULE
23 years old
Graduated since 2017 from the BPJEPS AAN from Bordeaux.
Since then, I have been taking swimming lessons in private or in a public structure, which allows me to vary my activities. My various positions in season and on the pools year-round have allowed me to improve my skills in water rescue. This experience acquired over the past 6 years now allows me to be autonomous, independent and sure of myself when I give swimming lessons to children.
My motto: "Limits do not exist, the more you dream, the further you will go" Michael Phelps