COLAS BARNABE
36 years old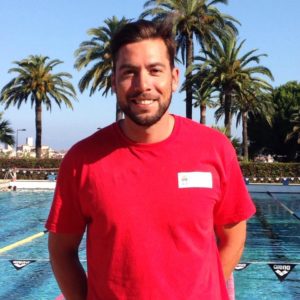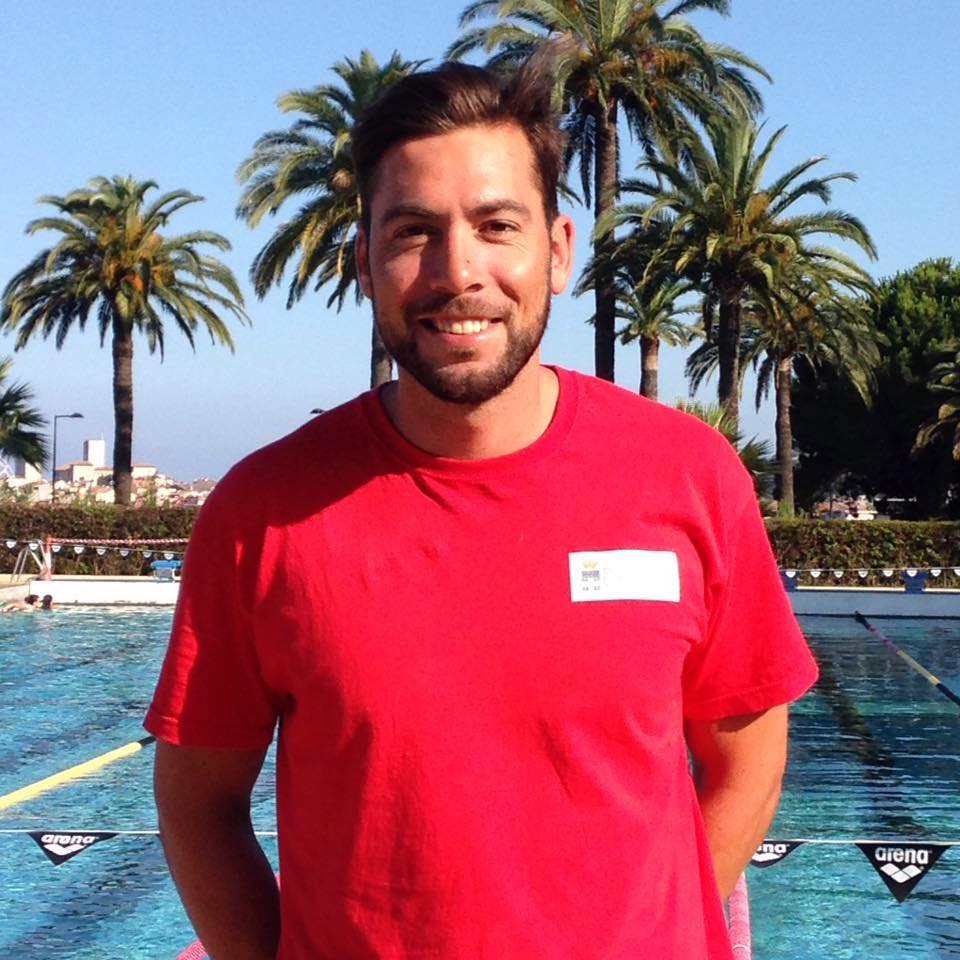 After training at the CREPS in Antibes (Regional Center of Physical Education and Sport), I get my BEESAN in May 2010 (Patent Sporting teacher of nautical activities) to become swimming teacher. Since then, I provide swimming lessons at the local pool of Antibes, at sea and in private (villas, residences).
Besides, it has been 10 years that every winter I am taking the road to the mountain where I work as an ESF ski instructor in Flaine (Haute Savoie).
Sport has always been a part of me and I want to transmit my passion for swimming and skiing – two sports that I particulary love.
My vocation is to teach and my reward is seeing my students making progress.
MALO GIBERT
28 years old

Breton pure butter, water is my favorite element. After acquiring the title of Swimming Teacher at the renowned Dinard CREPS in 2016, I did my ranges in Breton pools.
Specialized in aquaphobia and initiation to swimming, I believe that learning while having fun is fundamental in the motor and psychic development of the child.
Passionate about skiing, surfing and travel, I put to take advantage of the rest of the year to work in a 4* hotel residence located in the resort of Flaine in Haute-Savoie, where the balance between swimming lessons, aquagym lessons and time spent on the slopes is very pleasant .
The inter-season space gives me free access to lead more personal projects by traveling and going in search of the most beautiful surf spots.
ANTOINE FOUGERE
25 years old
Following my studies at CREPS in Dinard in Bretagne, in 2014 I became a lifeguard. I immediately decided to work as a seasonal to improve myself at teaching.
During 3 years, I traveled to Europe thanks to multiple seasons in order to widen and sharpen my skills, meet different types of public …
Then, to complete my Professional Identity I got a new diploma and became a sports coach in 2019 (BPJEPS AF). Since that day, I have found my balance by offering private swimming lessons to children / adults, and in parallel my personalized coaching activity.
My vision of teaching is quite simply to make the most of everyone's abilities, to give the necessary confidence, technique and pleasure.